Monarch is proud to introduce our latest range of professional game changing paint brushes, Monarch Advance Neo. We've crafted the Neo range of brushes with a unique Ultra Tapered filament to separate Neo from the rest of the market, giving you 25% Greater paint pick up and release*.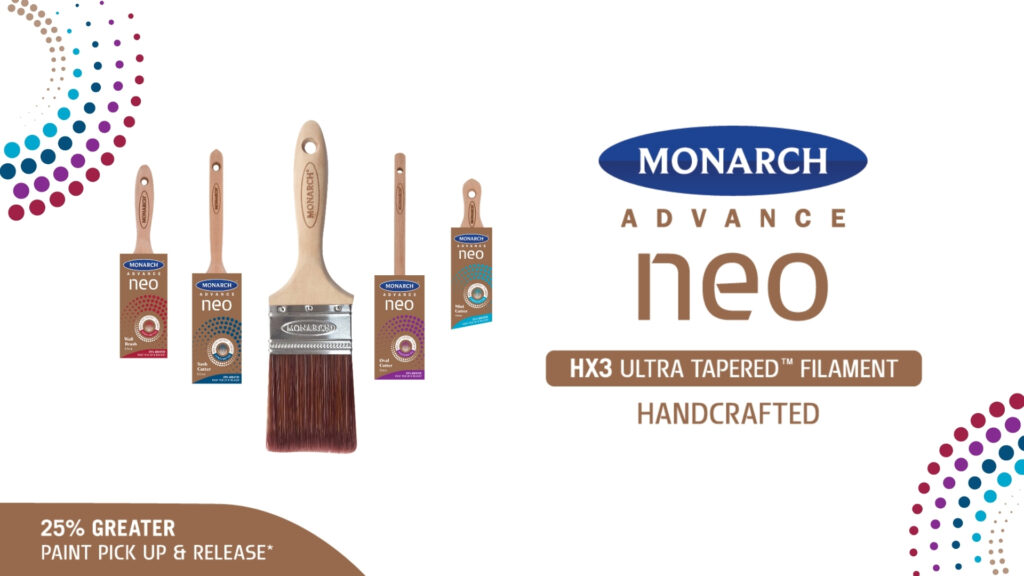 The Neo range has been developed with innovation and technology in mind to bring you a premium trade paint accessory. It features an exclusive HX3 Ultra Tapered Filament that provides 25% greater paint pick up and release*. The Neo range is available in signature metallic bronze packaging to easily identify our latest range of handcrafted brushes.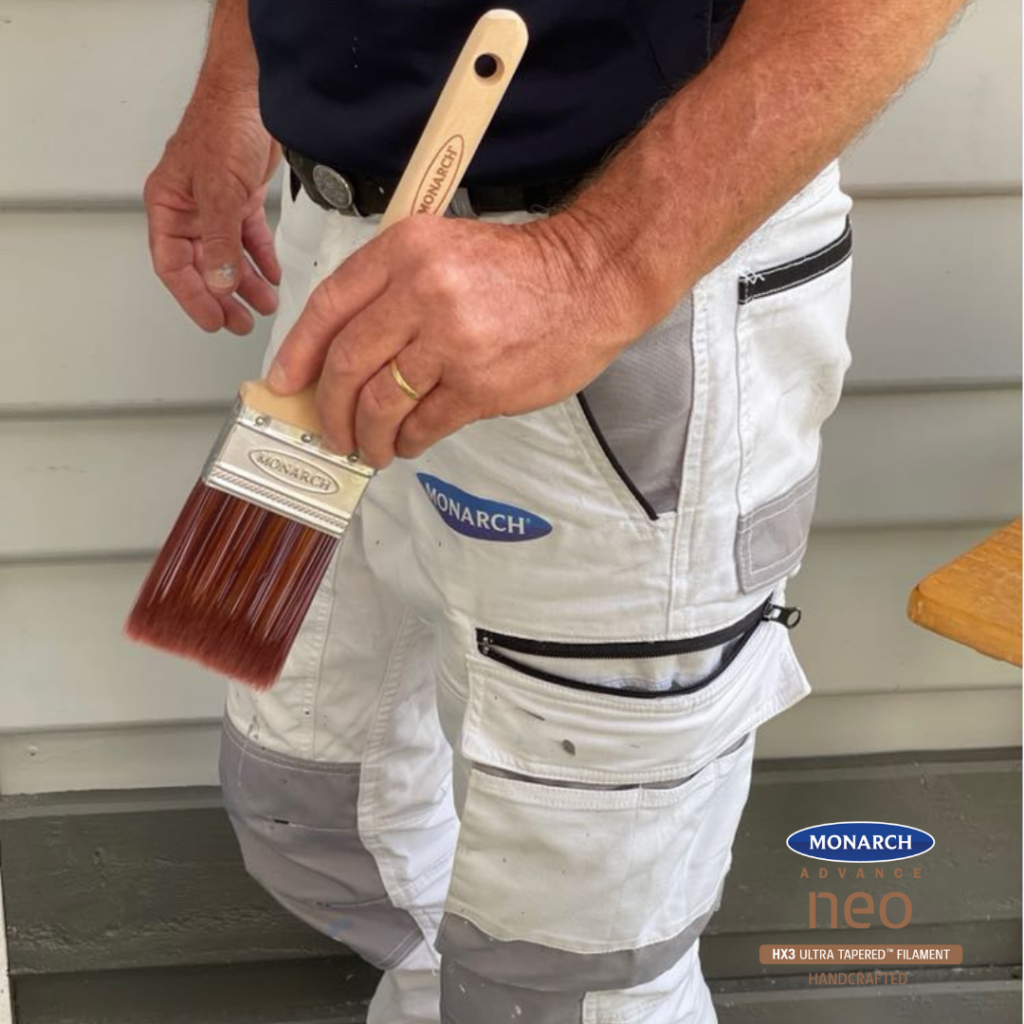 The new Neo range consists of four styles of brushes including, Wall Brushes available from 25mm to 88mm, Sash Cutters available from 38mm to 75mm and Oval Cutters available from 38mm to 75mm, the range is rounded off with Neo 50mm Mini Cutter for the tricky corners.
The Neo Sash Cutters are ideal for painting trims as the tapered filament in the Neo range allows for greater precision and control for a quality finish. The Neo Oval Cutters are perfect for any detailed work, with an oval shape for extra precision. Paint your next wall with the Neo Wall Brush, the 25% greater pick up and release* makes the Neo Wall Brushes the ultimate trade paint brush that goes further.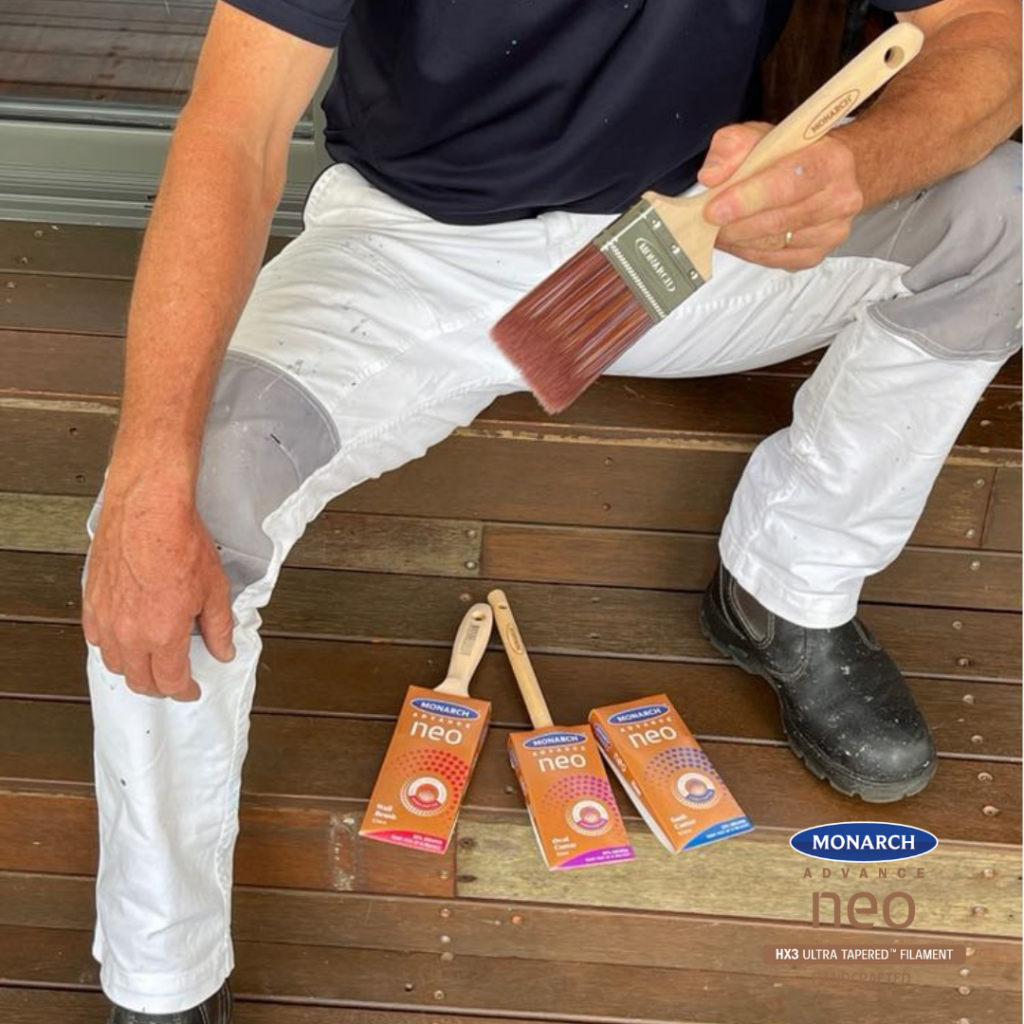 Head into your local Taubmans and Wattyl Trade Centres to check out the new range.
*Compare to Monarch Advance brushes.