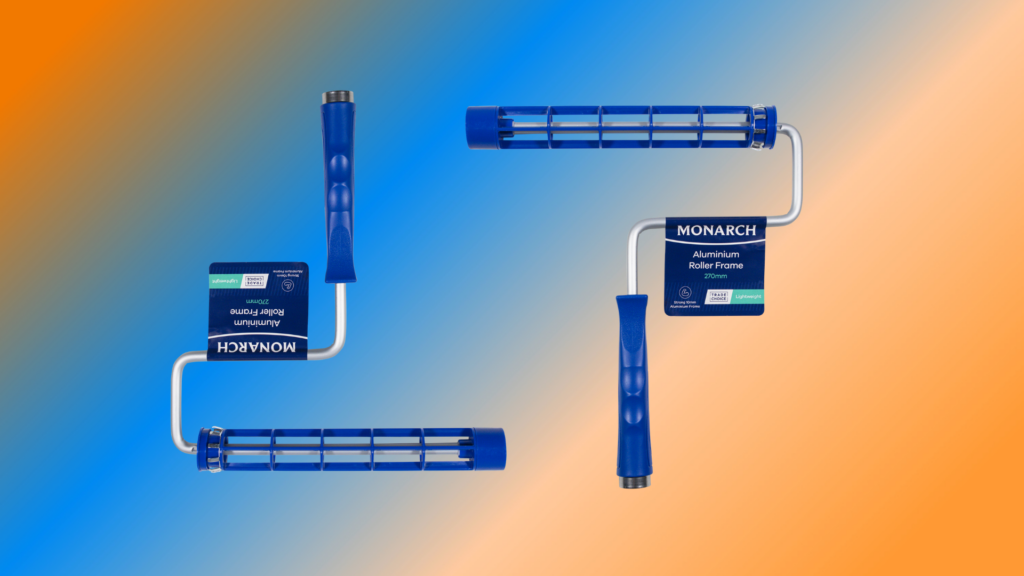 We're excited to introduce two new products to our range of Roller Frames! Our new Monarch Aluminium Roller Frames are lightweight, strong and durable. They are available in two sizes; 270mm and 230mm.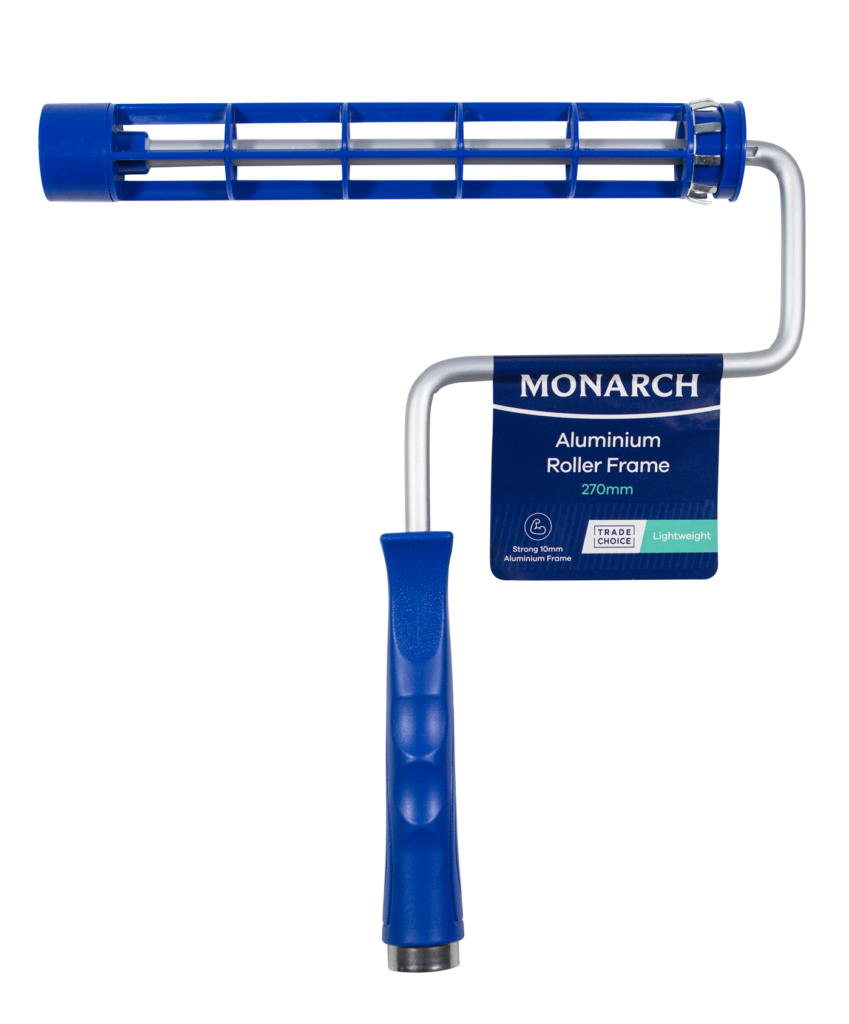 The new Aluminium Roller Frames have a strong 10mm aluminium frame. This means that it has a durable construction and is built for trade. Its frame has been improved to increase balance and control and instead of the traditional steel wire cage, the Monarch Aluminium Roller Frames have a heavy duty 3.7mm reinforced plastic ribbed cage. This means it is lighter in weight, seeking to reduce fatigue during usage and increase precision while maintaining a sturdy frame.
The Anti Slip mechanism consists of steel grippers. These prevent roller slippage and hold the rollers securely in place when being used. The inner bearings of the frame provide a superior, smooth roll action, reducing paint splatter and track marks. The new roller frames also have an ergonomic grip handle, which is comfortable to hold and designed to fit any standard extension pole.
Why choose our new roller frames?  
They are made from aluminium and have a plastic cage, creating a strong construction for trade quality.
The combination of plastic and aluminium creates a lightweight frame, which is ideal when it comes to reducing fatigue.
The Anti-Slip mechanisms set our product apart from other frames in the market, meaning you'll have better control and precision.
The new Aluminium Roller Frames are available to shop at your favourite paint specialist stores; find your local stockist here! Head to our Monarch Instagram and Facebook to see this range in action.