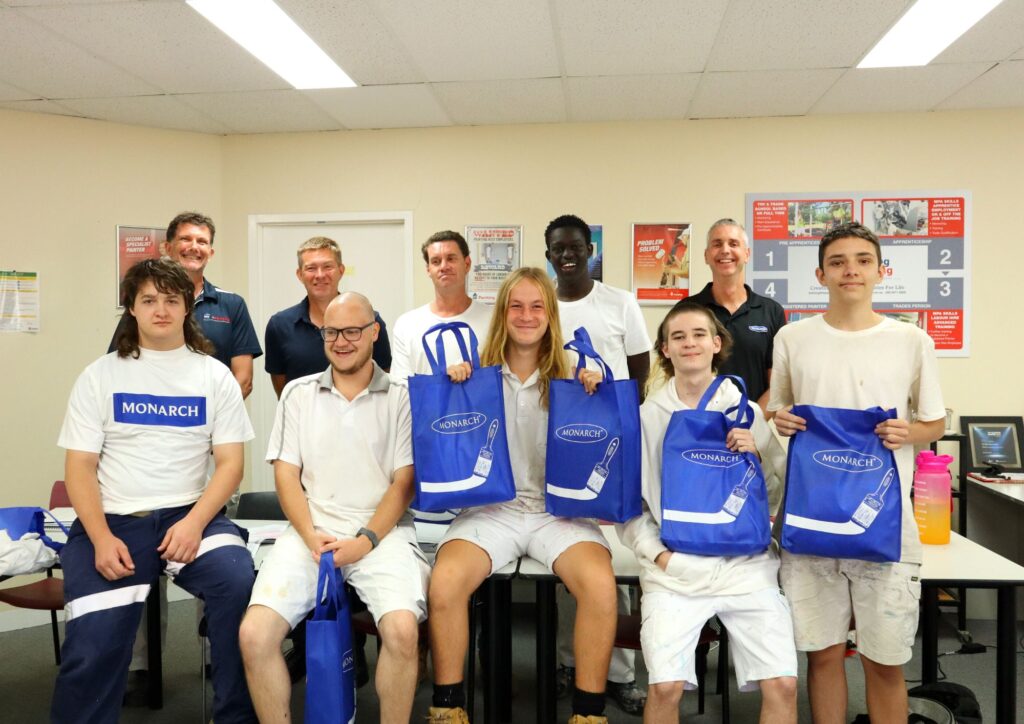 As a leader in the paint accessories category, Monarch is proud to help young painters and apprentices start their careers with the best tools in the business.

Monarch has always been responsive to the needs of the industry and is a major supporter of the MP&DA through their Awards for Excellence.

MP&DA have a strong focus on ensuring the best possible training goes beyond the standard, encouraging students to becoming a master of their trade. They do this through a close affiliation with MPA Skills, who also run the annual MP&DA Apprentice of the Year competition, as well as TAFE.

Monarch recognised the opportunity to help support this vision and arranged to put together the brush and roller pack (and the all-important Monarch t-shirt) to supply to pre-apprentices as they commenced their training.

This puts the best products in their hands at the outset of their painting journey, and instils an understanding of the importance of quality, which is a shared ethos of all three organisations.
Keep up with our latest product releases and community events by following us on Instagram or Facebook.